There is little doubt that buying or selling a home is one of the most important decisions of your life. It's a complicated process that can easily become stressful, confusing, and even heartbreaking. To ensure a positive experience, it's essential to go into this process informed and supported by the right Realtor® who will save you time, money, and energy.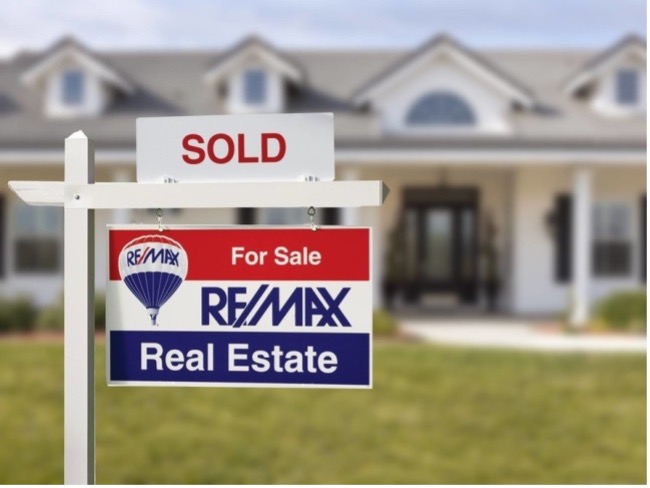 Of course, we think the best Realtor® to work with when buying or selling a house is Jay Rezendes, owner of The 401 Group and an award-winning RE/MAX RI Right Choice Realtor®. That's easy for us to say, but you might be asking why RE/MAX RI and why Jay?
Why Should I Choose RE/MAX RI?
There are many advantages to working with RE/MAX RI. Let's take a quick look at a few of them.
RE/MAX Agencies are independently owned by Realtors®, who make their living in the communities they call home, like Jay, who focuses on Rhode Island and lives in Cranston. You could say a RE/MAX Agent is a hometown expert because they literally are the people next door or just down the block.
Simply put, RE/MAX sells the most real estate. On average, RE/MAX associates sell more real estate than other agents. And, due to their exceptionally high level of education, they are better qualified to set the right price for the homes they list, more prepared to market those homes and find buyers quickly.
Regarding education, RE/MAX Agents tend to be among the most highly educated Realtors® in their markets. They lead the Accredited Buyer Representative (ABR), Certified Relocation Professional (CRP), Certified Residential Specialist (CRS), and Leadership Training Graduate (LTG) ranks. This means you can trust the agent behind the brand.
RE/MAX is the most recognized brand in real estate. As a seller, more buyers will notice and trust your RE/MAX advertisements, yard signs, and open houses. It also means that more buyers look at homes online at remax.com than on any other real estate company's website.
The proof of quality service is customer loyalty. RE/MAX Sales Associates average 70 percent of their business from repeat customers and referrals to their friends and family.
The real estate network with the most competitive benefits to offer home buyers and sellers will be an industry leader. Simply put, no one sells more real estate than RE/MAX.
It's clear that RE/MAX Realtors® are the right choice to work with when buying or selling a house. Let's hone in on why Jay Rezendes and RE/MAX RI should be your Realtor® of choice in Rhode Island.
Why Should I Work With Jay Rezendes and The 401 Group?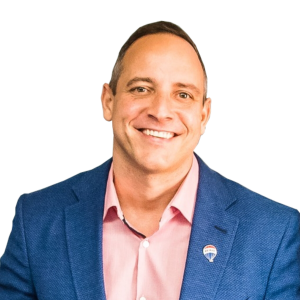 When you work with Jay Rezendes and The 401 Group to buy or sell a house, you're working with an award-winning RE/MAX RI Realtor® who is committed to delivering the highest level of service, support, and convenience throughout the journey.
Jay is not only a Realtor® and the founder of The 401 Group at RE/MAX First Choice, but he is also a family man who understands families' needs. Living with his family in Cranston and focusing on Rhode Island real estate, he knows the local area and is involved with his community.
He finds great joy in helping people during one of the most important seasons of life – buying or selling a home, crediting his mom for his drive to succeed as he watched her provide for her children tirelessly after his dad passed away.
With 12+ years of experience and hundreds of families helped, Jay's intimate knowledge of the Rhode Island real estate market and industry is unparalleled. And his early career as an executive chef helped shape and mold him to become the Realtor® he is today. This early career ensured Jay learned the art of time management, how to be detail-oriented and adaptable, and how to provide exceptional customer service.
Jay enjoys advocating for people and doing the work necessary to help them reach their goals. This relationship-based approach truly sets him apart from other real estate professionals. He is open, honest, and truly listens to understand his client's wants, needs, and goals. His compassionate yet straightforward style ensures that people feel comfortable working with him.
As he likes to say, "For me, this business is more about the people than anything else. I push hard to advocate for clients, doing whatever I can to help them overcome potential challenges."
While buying or selling a house may seem transactional for most, Jay believes real estate is a relationship-based business. As a result, he strives to create client relationships and networks built on trust, confidence, and positive results. His ultimate goal is to have a business built entirely upon referrals.
When it's time for you to buy or sell a house in Rhode Island, you owe it to yourself to connect with Jay Rezendes and RE/MAX RI to see for yourself why his satisfied clients are happy to call him their Realtor® for Life.