I want to sell & upsize into a bigger home!
If you're seriously considering upsizing, it's important that you're well informed as to what the process involves. In this guide we dive into a few important things to consider before deciding to upsize into a new home.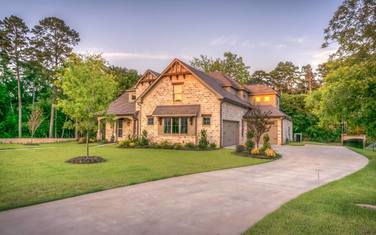 How to upsize into a bigger home
Free Seller's Guide
Comprehensive Real Estate
Seller's Guide
Welcome to our Free Seller's Guide!
---
You've come to the right place if you're considering selling your current home and upsizing it into a bigger one. We understand that the process of selling and moving into a larger home involves important decisions, and being well-informed is crucial. This comprehensive Seller's Guide provides valuable insights and considerations to help you navigate this exciting transition.
Selling your home and upsizing requires careful planning, market knowledge, and an understanding of the dynamics of the real estate industry. Our Seller's Guide is designed to equip you with the knowledge and tools to make informed decisions, ensure a successful sale, and move to a bigger home.
Inside our Free Seller's Guide, we dive into important factors to consider before deciding to upsize. We explore topics such as evaluating the market conditions, preparing your current home for sale, setting the right price, and effectively marketing your property to attract potential buyers. We'll guide you through the process of navigating home showings, negotiating offers, and managing the logistics of a successful sale.
We understand that upsizing is an important financial decision, and our guide provides valuable tips on budgeting, obtaining financing, and maximizing the value of your current property. Additionally, we offer advice on working with a trusted real estate agent who can assist you in every step of the selling and upsizing process, ensuring a smooth and seamless transition.
Following our Seller's Guide will give you the knowledge and insights necessary to sell your current home and confidently upsize it into a bigger one. Our goal is to help you make informed decisions, minimize stress, and maximize the outcome of your home sale. Don't miss out on the opportunity to download our Free Seller's Guide today. Simply fill out the form provided, and you'll gain instant access to this valuable resource. Whether you're in need of more space for a growing family or simply desire a larger home to accommodate your evolving lifestyle, our Seller's Guide will provide you with the guidance you need.
At The 401 Group, we're here to support you throughout the entire process. Our team of experts is dedicated to helping you sell your current home and find the perfect bigger home that meets your needs. We understand that each homeowner has unique goals and preferences, and we're committed to providing personalized guidance tailored to your specific situation.
Take the first step towards selling your home and upsizing it into your dream home. Download our Free Seller's Guide now and gain the knowledge and confidence to make your upsizing journey a success. Let's turn your aspiration of a bigger home into a reality.
Get started today and unlock the secrets to a smooth and successful selling and upsizing experience!